Manchester United are reportedly open to selling off Matteo Darmian amid interests from other sides. In Spain Valencia are open to signing the right back and in Italy, AC Milan are interested. Darmian has struggled to impress since his 2015 move to Old Trafford.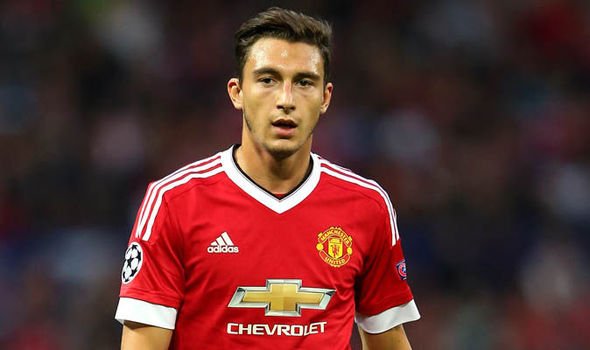 Jose Mourinho might sanction the move in this January window even though there are inclined to seeing how the season will end. A number of players want more game time as it is a few months to the forthcoming World Cup. The Portuguese tactician is still in three competitions: the Premier League, the Champions League and the FA Cup. Their major hope would be on the latter as their best bet in the league is a top four finish while European football is a bit complicated.
The former Torino man wants regular action but he has not been able to get that under Mourinho. The coach has spent a lot and wants to trim the team to a core team of 23 squad players.
Antonio Valencia has been decent in the right back role so Darmian is excess to requirement. United are still being linked with Alex Sandro of Juventus so Darmian's chances are increasingly limited. Milan and Valencia could offer him a lifeline if all parties agree to the move.
United would have to battle the Blues in a bid to get Sandro. The deal, if it will happen, would have to be in the summer as Juventus are under pressure to retain the Scudetto. Hence, a move for Darmian would also have to be in the summer so things remain balanced.
On the other hand, a section of the fans have accused Mourinho of seeking short term success with the United team rather than planning for the long term.