Manchester United still want to sign Palmeiras forward Gabriel Veron in this summer's transfer window despite splashing the cash on England international Jadon Sancho. Italian publication II Resto Del Carlino revealed the continued Manchester United interest in Veron and that they have to rival Italian Serie A club Sassuolo for his signature.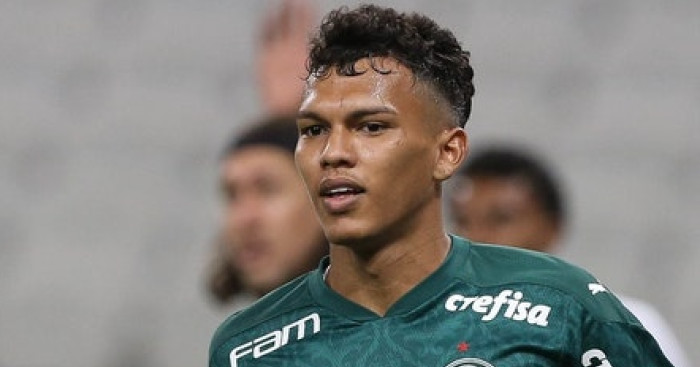 The Red Devils have splashed £73m to secure the transfer of Sancho from Borussia Dortmund this summer thus putting a possible move for Veron in serious doubts but the aforementioned media portal stated that Premier League giants are still pressing ahead with their quest to sign the Brazilian. Manchester United are long-term admirers of Veron having first registered their interest in the teenage forward in November 2019.
Manchester United have a rival in Italian club Sassuolo and they will have to move fast if they want to sign Veron according to Italian media portal Calciomercato due to the expected bid from Sassuolo for the player in the coming days. The initial transfer fee demanded by Palmeiras for the player was $24m but a deal can be done for $19m as per the abovementioned report from Calciomercato. Lupercio Segundo is the agent of Manchester United target Veron and he told Europe Calcio in February that Manchester City contacted him on the possibility of signing his client.
Young Brazilian player Veron started his career with youth team Santa Cruz de Natal two years before moving to Palmeiras in 2017. Palmeiras is undoubtedly one of the most successful clubs in Brazil. He made his debut for Palmeiras in a 1-0 defeat to hosts Fluminense in 2019. He had signed a professional contract in 2018 but it was not activated until he turned 18 the following year. Veron signed a long-term contract with Palmeiras that runs until 2024. The Manchester United target can play as a striker and as an attacking midfielder, left, right or centre.